Posted on
By Kelly Nederlof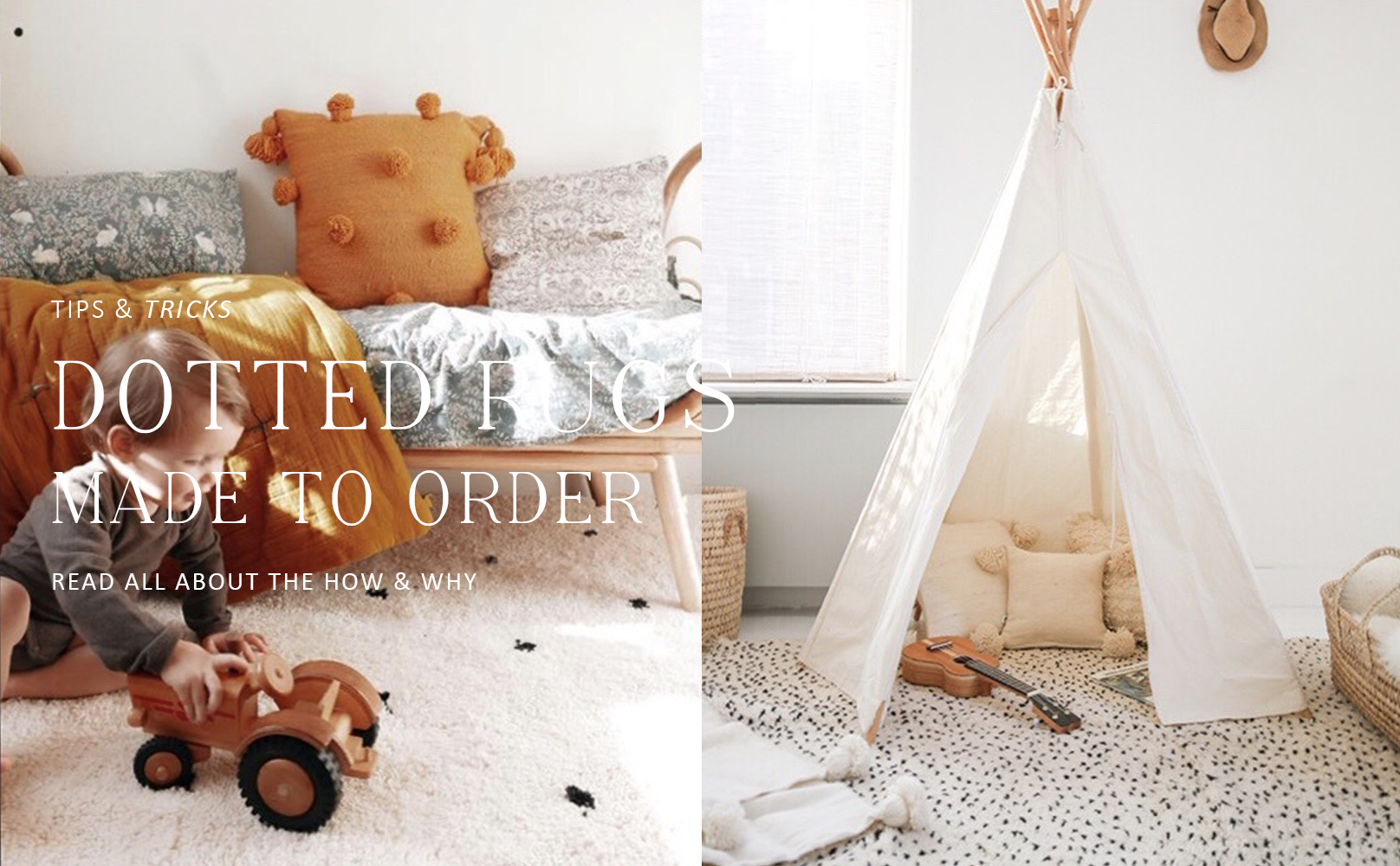 Beni Ouarain stip tapijten op maat: dit zijn de voordelen
Sinds de lancering van de eerste Nous Nous-collectie in 2018 is het zwart-witte stippentapijt niet meer weg te denken uit de vaste collectie van The Souks.
Dagelijks ontvangen we vragen over deze op maat gemaakte Beni Ouarain kleden met stippatroon. Goed nieuws! Wanneer je op zoek bent naar een dotted rug ben je hier aan het goede adres. Je kunt je authentieke wollen kleed op maat laten maken en dat heeft een hoop voordelen:
* Bepaal zelf het ideale formaat van je stip tapijt
* Kies voor franjes aan één of twee kanten van het kleed
* Ieder stippatroon (veel of of juist weinig stippen) is mogelijk
Twijfel je nog over het patroon dat je wilt kiezen? Zie hierboven wat mooie voorbeelden van happy customers.
Je kunt je stippenkleed dus helemaal aanpassen naar je persoonlijke smaak. De prijzen van de The Souks stippenkleden starten rond de 190 euro voor 80 x 120 centimeter. Ieder kleed is uniek en van natuurlijk materiaal. Klaar om te bestellen? De levertijd van je eigen, handgeweven custom stiptapijt is zo'n 10 weken, dus houd alvast een mooi plekje vrij in je interieur!
Pre-order je gestipte Marokkaanse kleed via [email protected]